Cook This, Not That! Easy & Awesome 350-Calorie Meals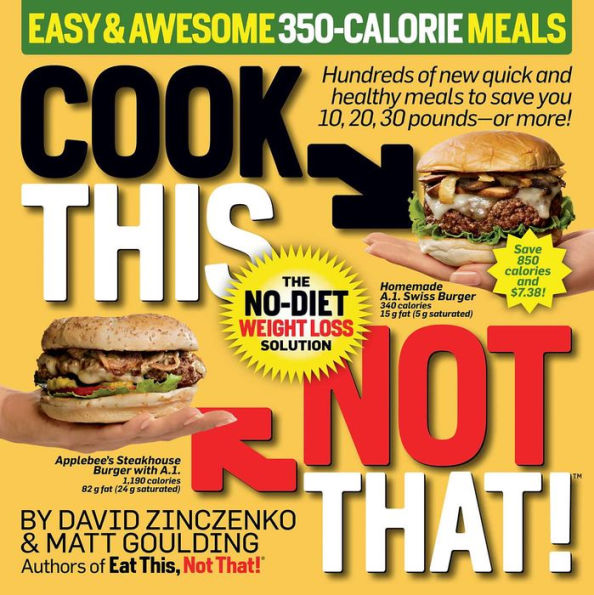 Cook This, Not That! Easy & Awesome 350-Calorie Meals
Hundreds of New Quick and Healthy Meals to Save You 10, 20, 30 Pounds–or More!
The ultimate cookbook for people who love to eat–even if they don't love to cook. Cook This, Not That! Easy & Awesome 350-Calorie Meals remakes expensive and unhealthy foods in America's restaurants into healthy, fat-blasting superfoods.
This easy-to-follow cookbook is designed for people who are always too hungry (and tired) to make smart food choices. It helps readers enjoy their favorite restaurant meals without gaining weight by remaking the recipes using healthier ingredients. Readers can expect to lose 10, 20, even 30 pounds or more without giving up their favorite foods. The book is loaded with delicious recipes for healthy meals all under 350 calories.