The 7-Day Smoothie Diet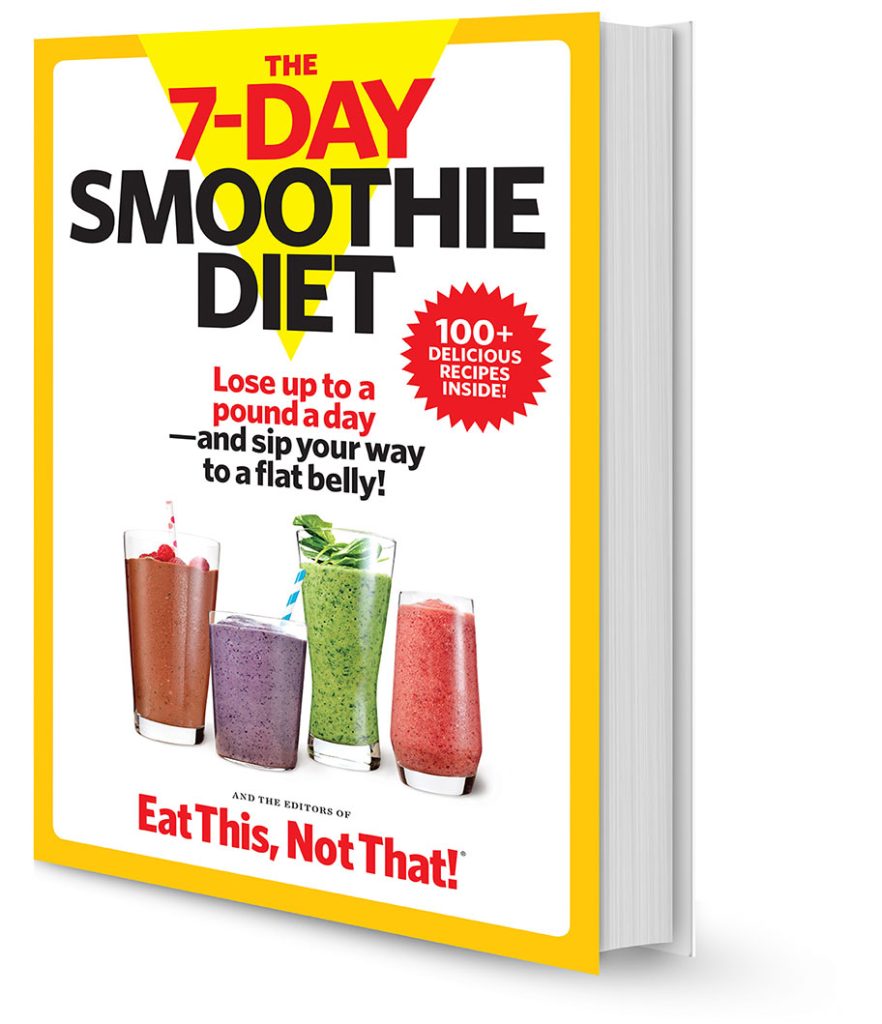 The 7-Day Smoothie Diet
Lose Up to a Pound a Day–and Sip Your Way to a Flat Belly!
Drink two delicious smoothies a day and watch belly fat melt away!
Sculpt the body you want and help bulletproof your health with the foods you love to eat—in just seven days!
Yes, it sounds hard to believe, but when you look closely, it makes complete sense: Simply replace two meals with creamy, nutritious smoothies, and you can lose up to a pound a day and train yourself to eat more healthy for life.
Here's the secret: These smoothies are packed with more fat-burning protein, fiber, and superfoods than you'd get in a dinner with three times the calories! And they are totally satisfying. You'll never feel hungry again!
Here's what a typical day of eating looks like on The 7-Day Smoothie Diet:
FOR BREAKFAST: A tall glass of high-protein smoothie called Chocolate Peanut Butter Power.
FOR LUNCH: Enjoy a chicken salad and pistachios sandwich.
FOR A MIDAFTERNOON SNACK: Key Lime Pie smoothie!
FOR DINNER: Sheet-pan roasted vegetables with chicken or savory beef stew.
You'll find more than 100 good-health recipes for smoothies and hearty meals inside the book. Plus…we'll demonstrate a "Get Moving!" fitness plan that'll help you burn hundreds of fat calories throughout the day. No gym required!
YOU CAN LOSE UP TO A POUND A DAY WHILE SLASHING YOUR RISK OF THE DEBILITATING DISEASES OF AGING. 
The editors of Eat This, Not That! have created a super-simple 7-day plan to cancel carb cravings and trigger rapid fat burn. All it takes is replacing one meal and one snack with a belly-filling smoothie. It's weight loss at the push of a button!