The Men's Fitness Exercise Bible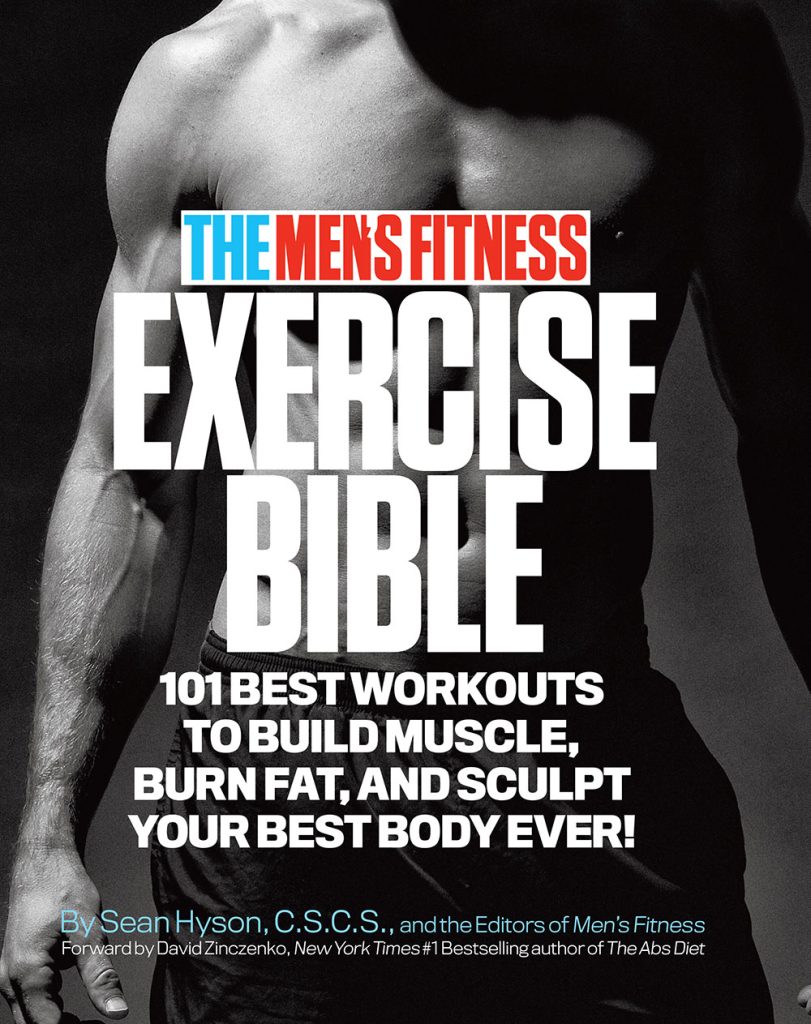 The Men's Fitness Exercise Bible
101 Best Workouts to Build Muscle, Burn Fat, and Sculpt Your Best Body Ever!
Build muscle, burn fat, and sculpt the body you want—wherever, whenever you want—with the world's most respected fitness experts as your personal trainers.
THERE ARE NO MORE EXCUSES
With The Men's Fitness Exercise Bible, you will always have time to get in great shape—even if you only have no time at all. You will always have the equipment you need—even if you have no equipment at all. You will never grow bored or stop seeing progress—and your workout will never become routine.
Whether you have access to an upscale gym or just a dumbbell in your garage, whether you're an elite athlete or a complete beginner, there's a workout in this book—101 of them, in fact—that will get you bigger, stronger, and leaner. Discover how to accomplish in 8 minutes what most people do in 80—because top exercise pros give you only the most effective and efficient workouts in the world. The Men's Fitness Exercise Bible gives you:
• Routines for barbells, dumbbells, bands, machines, a suspension trainer, and body weight alone
• Muscle and strength building full-body workouts, plus body-part-specific, and upper/lower split routines
• Fat-burning, heart-strengthening cardio workouts for all the most popular machines—treadmill, elliptical trainer, stationary bike, rower, and more
• Expert programming from the world's best trainers, including explanations of how the workouts were designed to build muscle, burn fat, or increase endurance so you learn what works and why
• Over 1000 different exercises with complete descriptions so you master perfect form
• Complete, scientifically proven nutrition plans for muscle gain and fat loss
No matter where you are, no matter what your goals, the perfect workout is at your fingertips. The Men's Fitness Exercise Bible will keep you burning fat, sculpting new muscle, and making great gains for life.
Discover how to make the world your gym!
Praise for The Men's Fitness Exercise Bible
"This reminds me of training I did in my early bodybuilding days in Austria. Simple programs like this have always worked and always will. Sean has put together a fantastic collection of workouts."—Arnold Schwarzenegger, 7-time Mr. Olympia, Governor of California, and Terminator